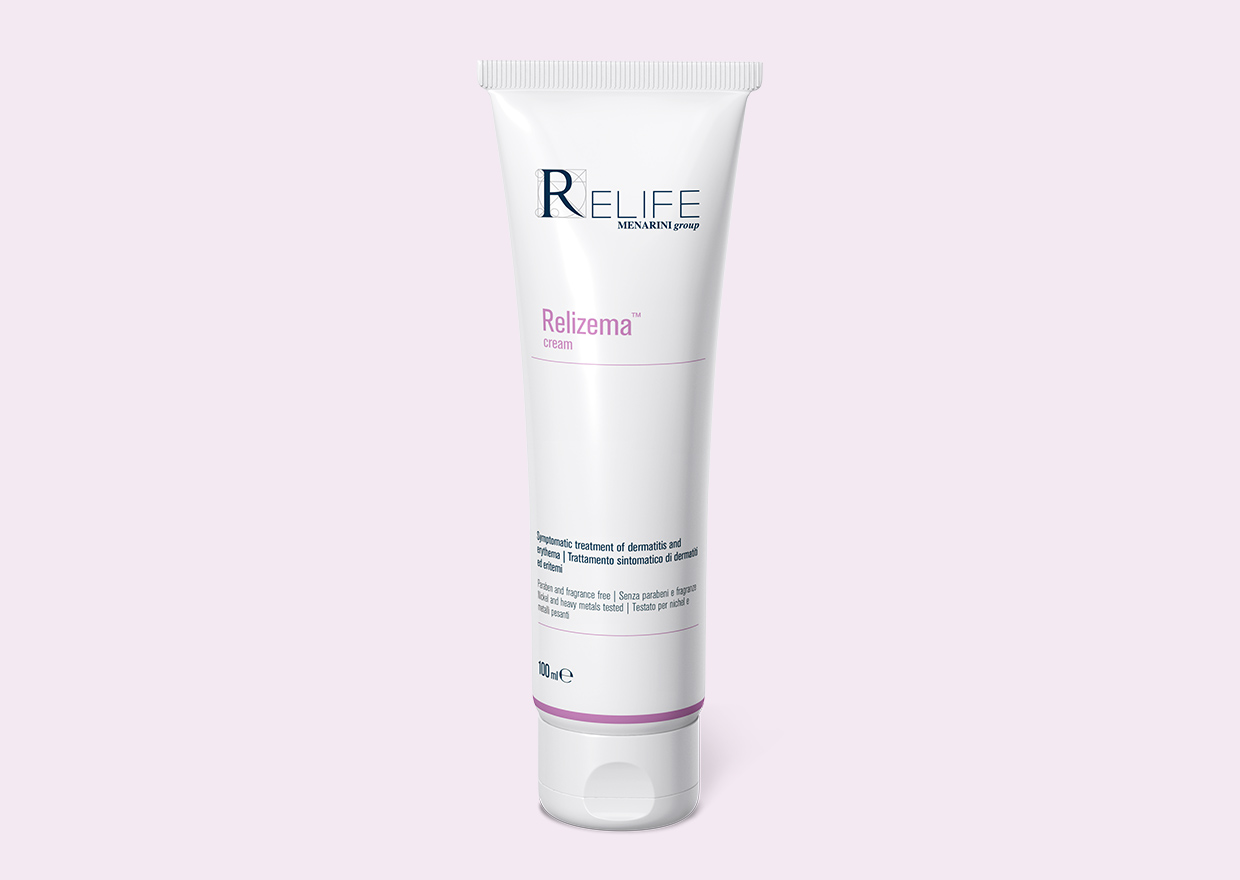 For treating symptoms of eczema, dermatitis and erythema
Ingredients include:
Water, lipids, vitamin E (tocopherol), ethyl linoleate and antioxidant (furfuryl palmitate)
Symptomatic treatment of dermatitis and erythema. Relizema cream is indicated for the treatment of itching and flushing associated with different types of dermatitis, including atopic and contact dermatitis. Due to its derma-protective action it helps maintain and restore the physiological skin barrier. Its formulation protects and moisturises the skin with a soothing effect.
Relizema cream contains lipids, emollients and antioxidants to treat symptoms of eczema, dermatitis and erythema (reddening of the skin)
Classified as a Medical Device that creates a protective barrier with a unique formulation of ingredients
Restores the skin barrier
Specifically selected lipids including Castor seed oil (ricinus communis seed oil)
Emollients – moisturise dry skin and ease itching
Ethyl linoleate which helps soften and smooth the skin
Furfuryl palmitate and vitamin E (tocopherol) help the skin fight against the free radicals produced during oxidative stress
For topical use only. If undergoing other treatments consult your physician. Keep out of reach of children. Keep container tightly closed after each use. Do not use the product if the container is damaged. The expiry date refers to the product in an intact package, which has been correctly stored. After use, dispose of the packaging responsibly. Do not use in the event of hypersensitivity to one of the ingredients. Use the product for 30 days and if the problem persists, consult your physician.
Relizema™ Range
TREAT, PROTECT AND CLEANSE WITH RELIZEMA™