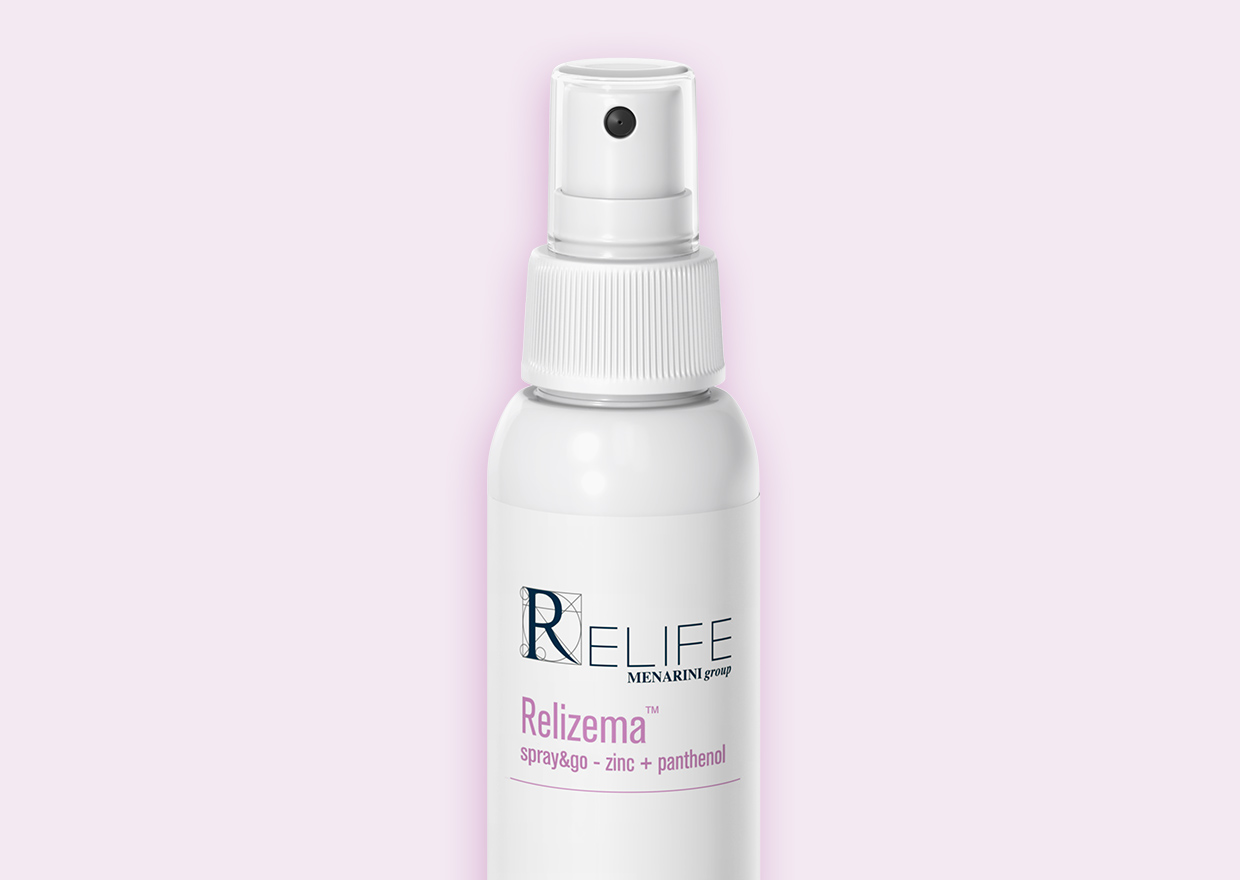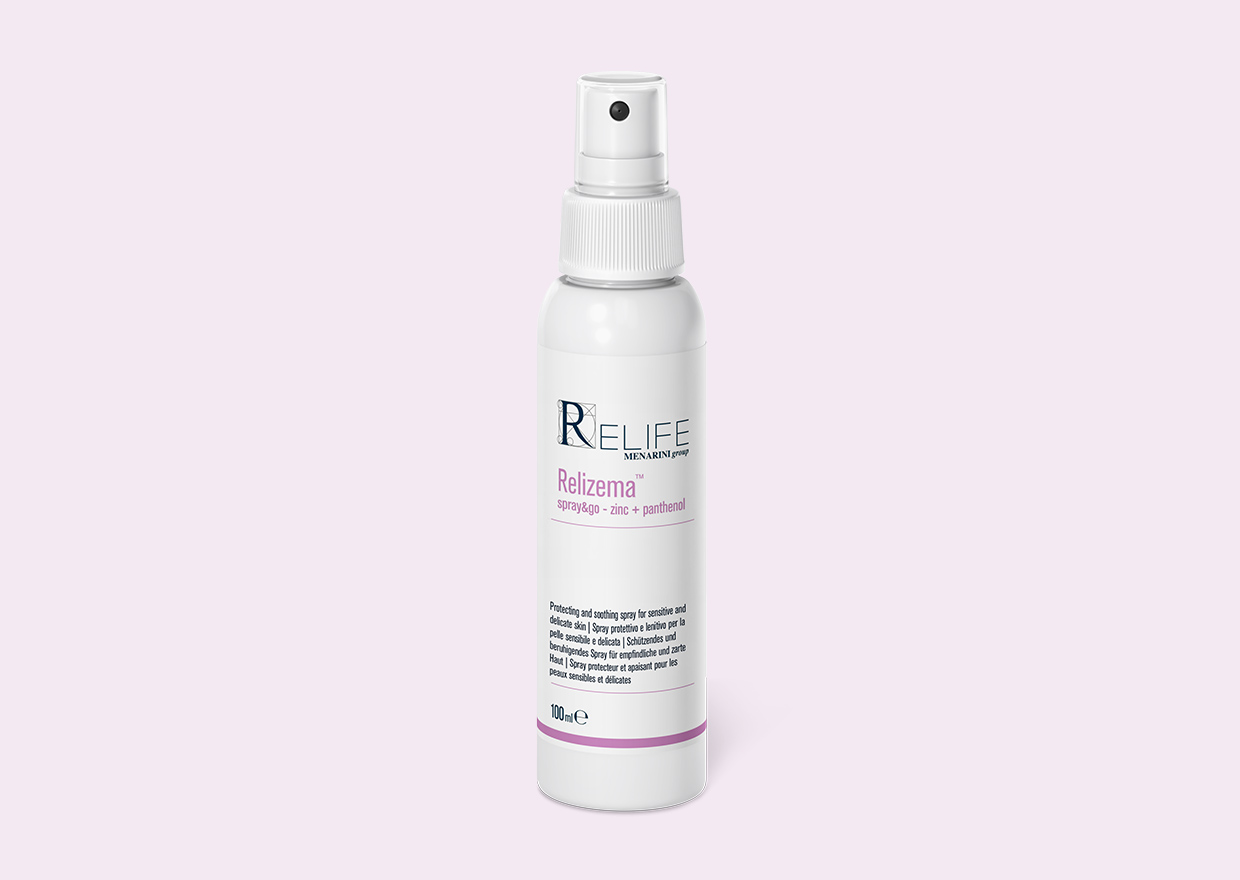 Relizema™ spray & go – zinc + panthenol
Protective soothing spray for the delicate and sensitive skin of babies and adults
Ingredients include:
Zinc (zinc oxide), taurine and panthenol
Relizema spray & go – zinc + panthenol is a protecting and soothing spray that forms a protective barrier over the skin on the genital and buttock area. It can be used on the sensitive and delicate skin of babies in the nappy area, and also on the delicate skin of the elderly. Relizema spray go – zinc + panthenol is ideal to relieve and prevent the reddening and burning sensation by forming a protective film against external irritants.
Zinc (zinc oxide) helps protect against harmful effects of external factors
Taurine helps to hydrate the skin
Skin barrier repair ingredients
Do not use if the container appears damaged or open. For external use only. Keep out of reach of children. Store away from heat sources. Avoid contact with eyes.
Relizema™ Range
TREAT, PROTECT AND CLEANSE WITH RELIZEMA™