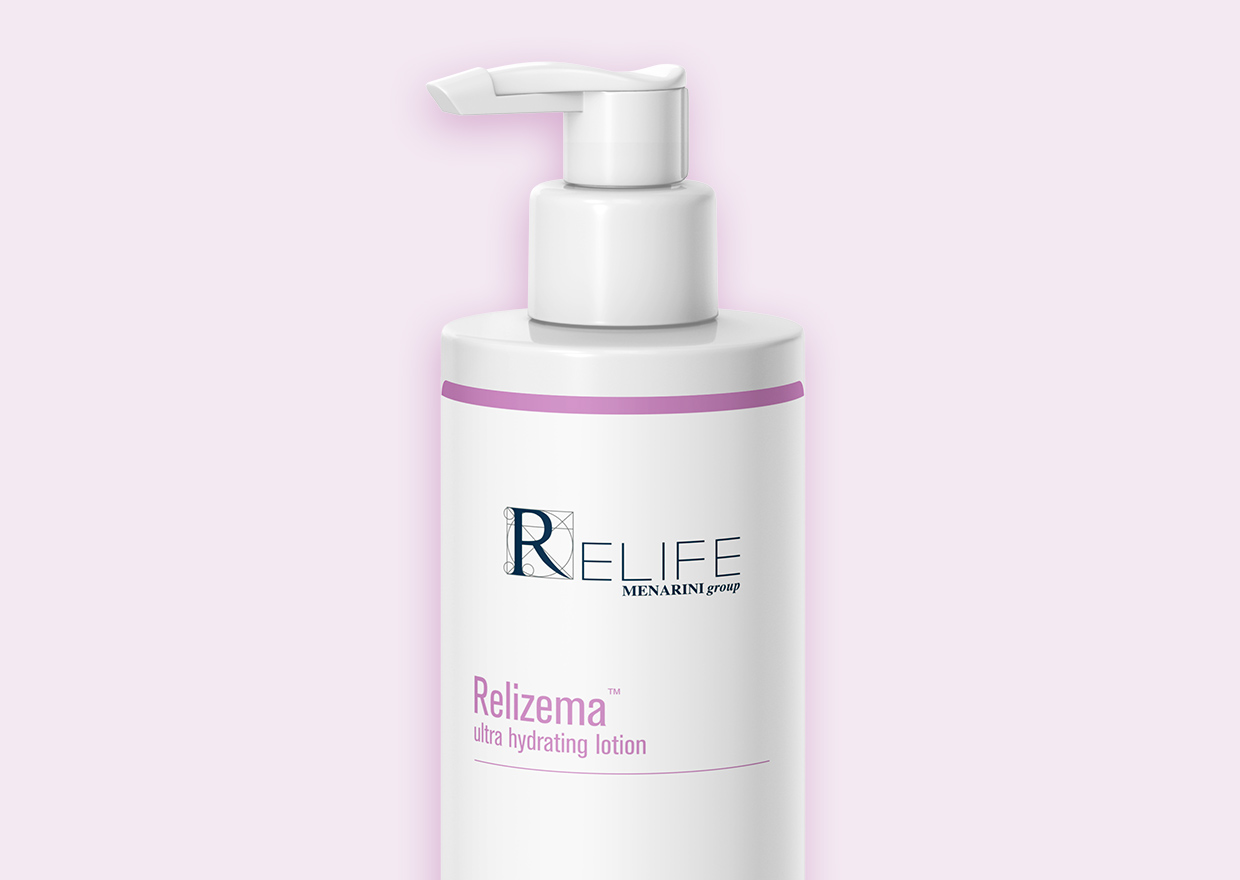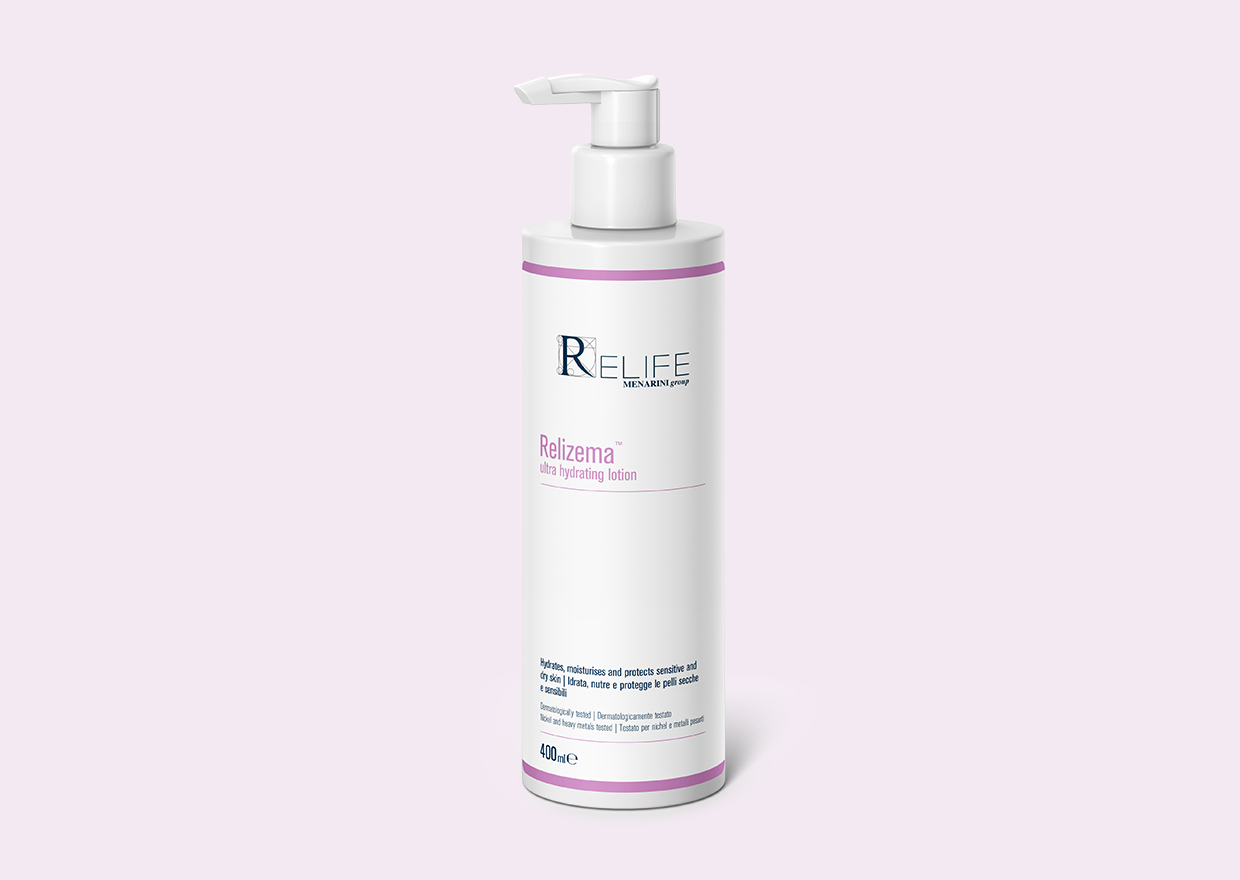 Relizema™ ultra hydrating lotion
Suitable for protecting, hydrating and moisturising dry, sensitive and eczema prone skin
Ingredients include:
Ceramides, Oleosoft-4 and vitamin E (tocopherol)
Relizema ultra hydrating lotion is a daily use product, suitable for those with dry and sensitive skin and /or with atopic tendency in adults and children formulated to minimise the risk of sensitisation. This rich formulation is suitable for adults and children. Relizema ultra hydrating lotion helps restore the natural skin barrier due to the innovative combination of compounds which contain three different types of ceramides. In addition, it has a blend of vegetable oils which increase the skin hydration, skin elasticity and a fatsoluble complex of liposoluble ceramides which protects the skin.
Emollients – moisturise dry skin and ease itching
Shea butter (butyrospermum parkii butter) and glycerine
Restore and protect the skin barrier
SK-Influx made of 3 different kinds of ceramides and plant cholesterol
OLEOSOFT-4 and mixture of 4 different plant oils and anti-oxidant (Vit E) (olive, almond, linseed and borage seed glycerides along with tocopherol)
DERMAXYL is a special complex of lipid-soluble ceramides
Do not use if the container appears damaged or opened. Keep out of reach of children. Store away from heat sources.
Relizema™ Range
TREAT, PROTECT AND CLEANSE WITH RELIZEMA™