Pigment Solution™
Program
HYPERPIGMENTATION and melasma.
Feel confident with a clinically proven effective program, and help patients regain their confidence.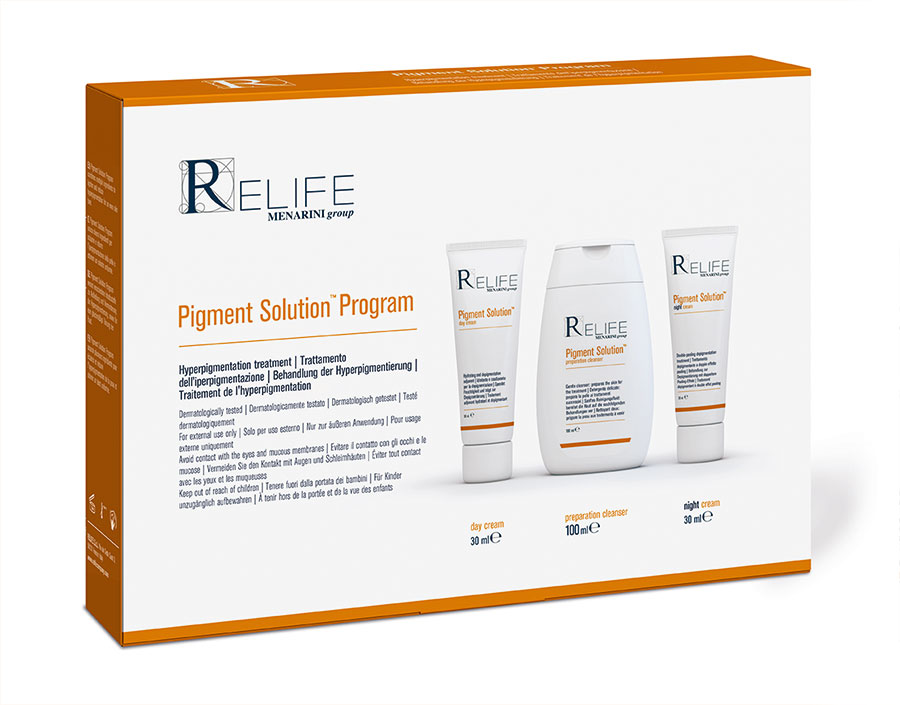 INTRODUCING A NEW HORIZON IN MELASMA MANAGEMENT
A valid 1st line option to reduce hyperpigmentation for an even skin tone clinically proven effective and well tolerated.
Pigment SolutionTM
preparation cleanser
Pigment SolutionTM
day cream
Pigment SolutionTM
night cream
Pigment SolutionTM
Preparation Cleanser
Gentle cleanser with a blend of soothing ingredients formulated to gently cleanse and prepare the skin.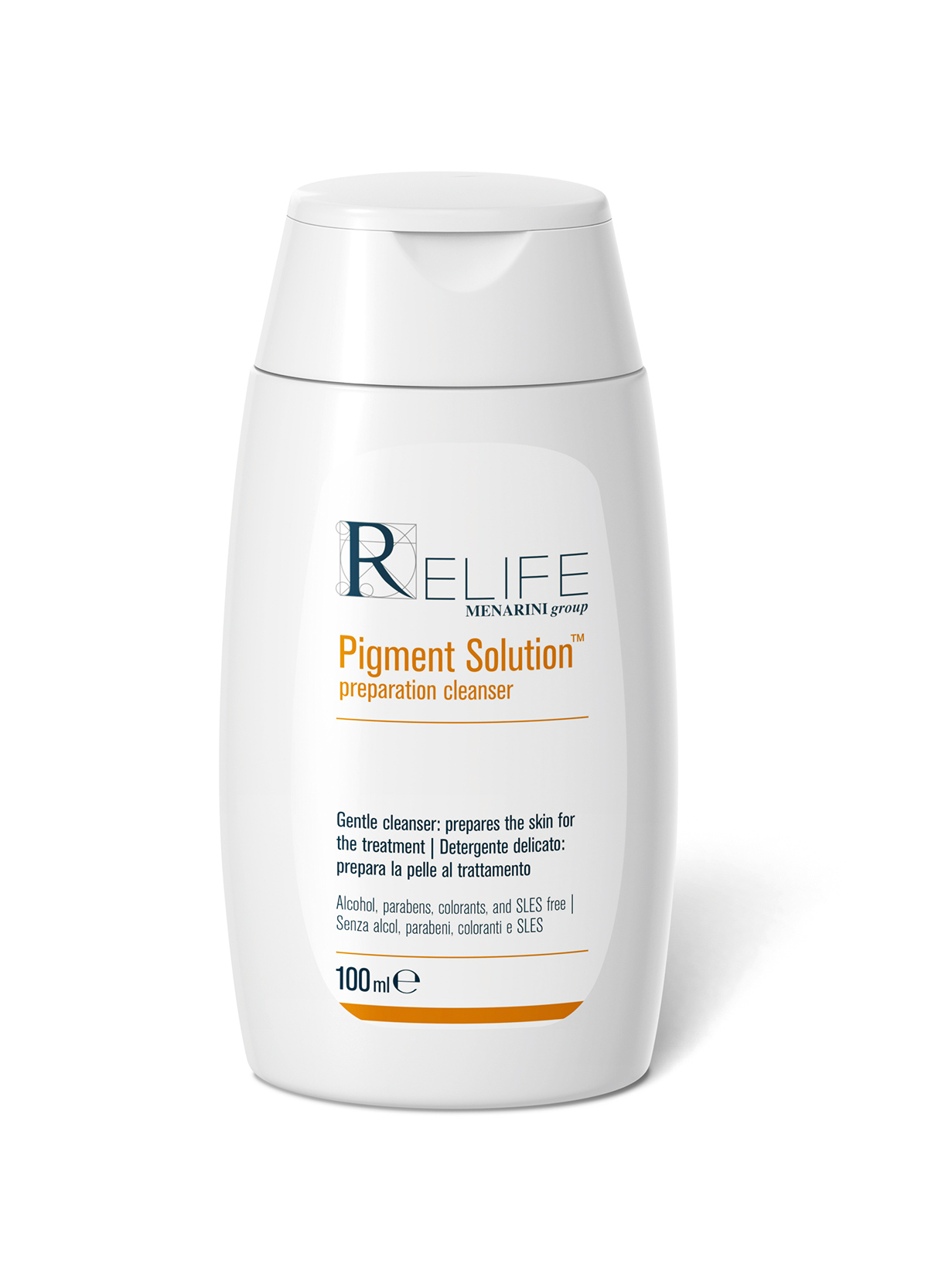 Pigment SolutionTM
Day Cream
Specifically formulated to reduce hyperpigmentation.1
Promotes cell renewal with Vitamin A.1
Performs a lightening action by inhibiting the synthesis of new melanin due to Kojic Acid.1
Moisturises and restructures the skin protecting it from external agents and promotes the reduction of transepidermal water loss (TEWL) due to AquaxylTM 1
Vitamin E protects the skin from various deleterious
effects like oxidative stress due to solar radiation by
acting as a free-radical scavenger.2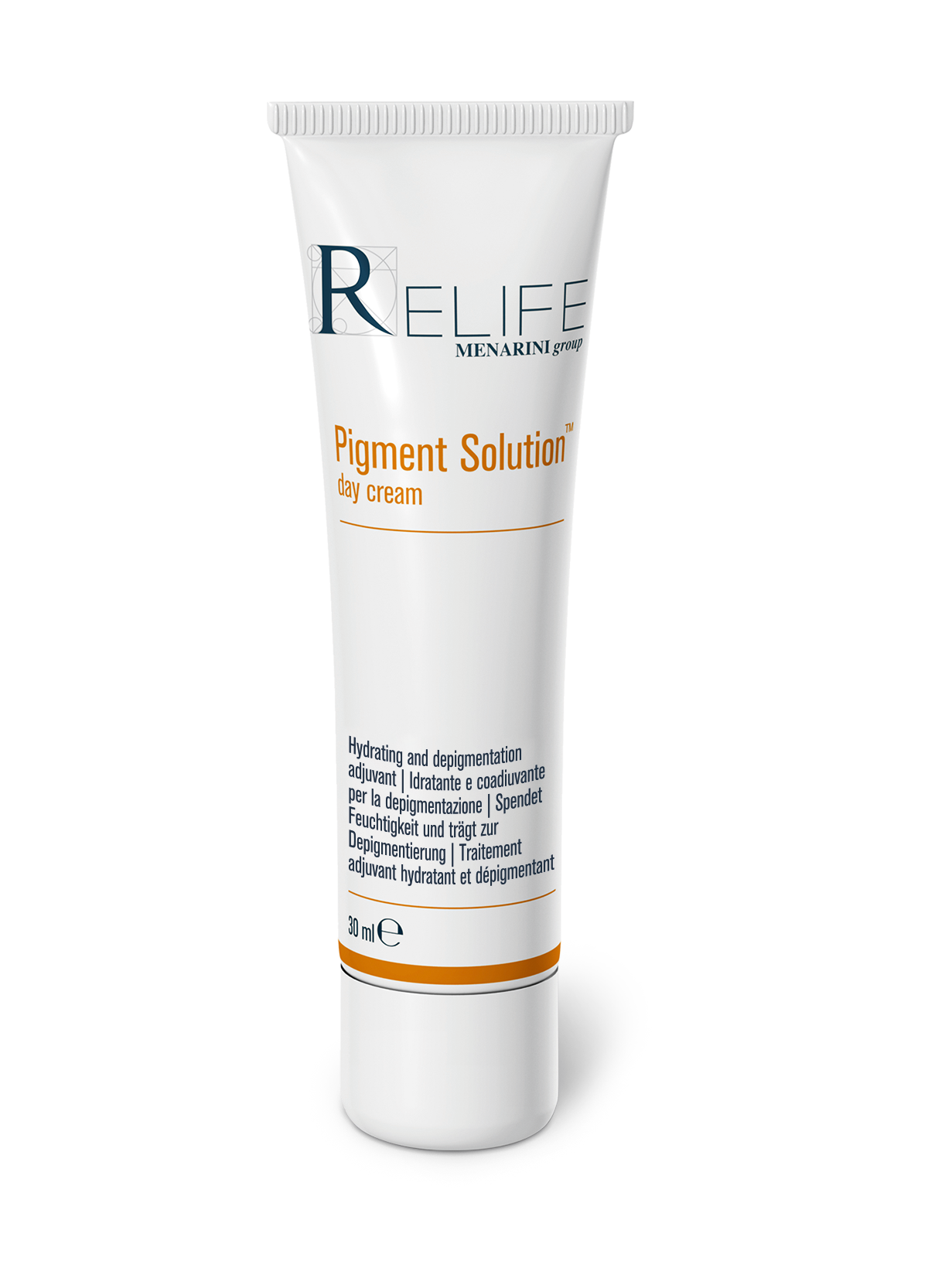 Make-up may still be applied after the program


Aquaxyl™ is an association of 2 humectant and hygroscopic molecules, glucose and xylitol, able to capture and retain free water. It helps regulate and re-establish the cutaneous hydric flow, with a measurable efficacy at 8 and 24 hours3

Pigment SolutionTM
Night Cream
Specifically formulated to even out pigmentation on the skin's surface1

pigmentation
reduction:4*
-14.6%
dark spot size
reduction:4*
-6.8%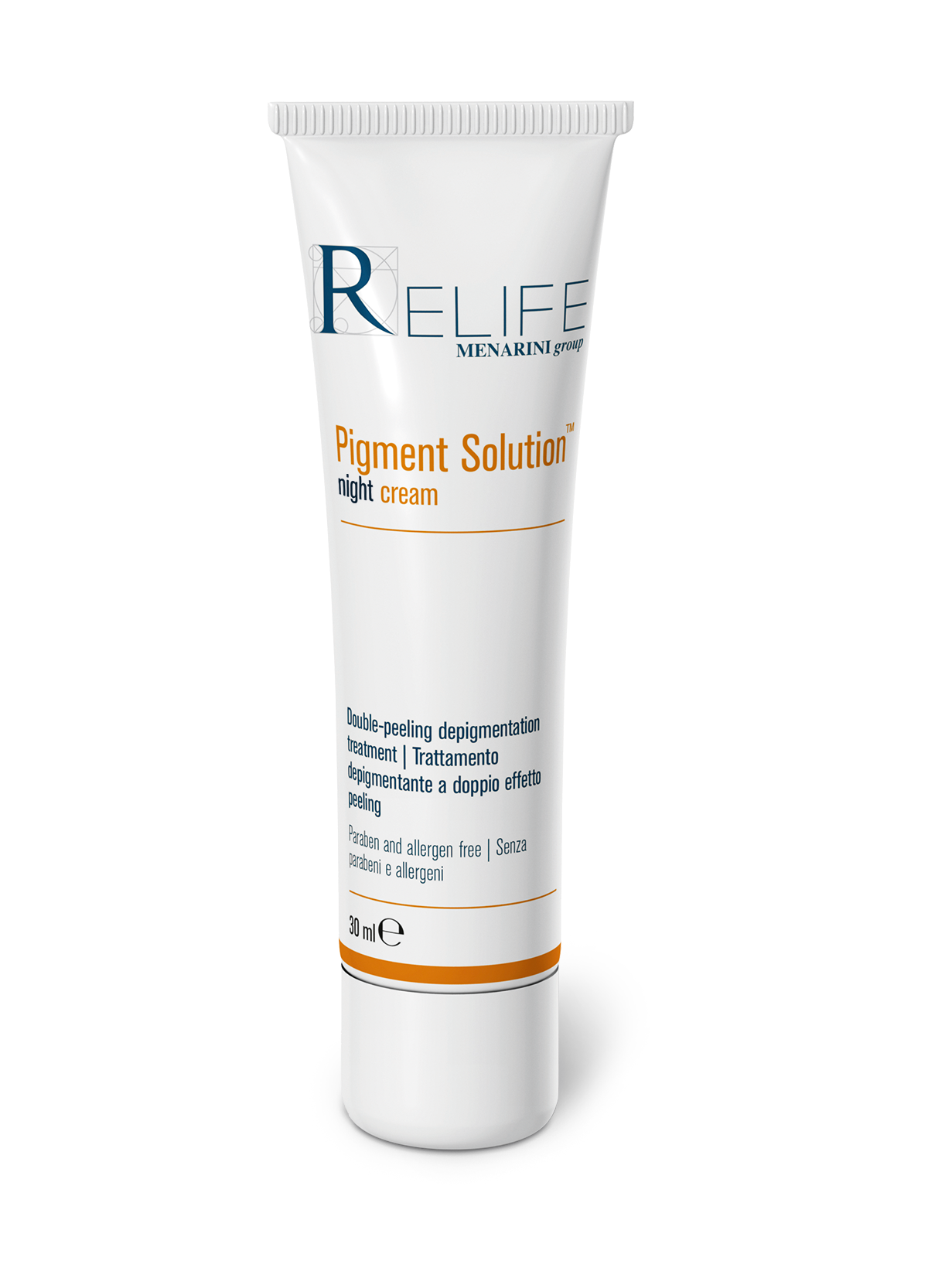 * Test performed on 28 patients with melanin dark spots on face, hands, neckline, and chest which applied the product once a day for 28 days. Two visits were performed during the study: one at the beginning and one at the end of the study after 28 days.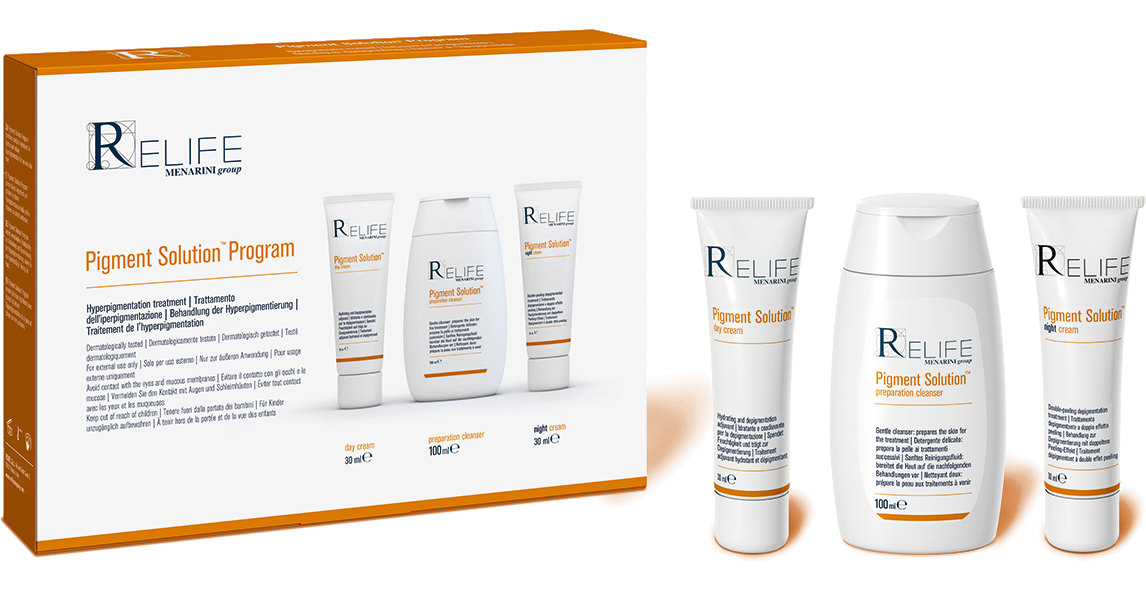 PIGMENT SOLUTIONTM PROGRAM
A VALID NON AGGRESSIVE
1st LINE option FOR
HYPERPIGMENTATION.
These products are part of the program kit and are not sold separately.
Pigment Solution Program IFU
Keen M.A. and Hassan I. Vitamin E in dermatology. Indian Dermatol Online J. 2016 Jul-Aug; 7(4): 311–315.
RELIFE srl data on file
Berardesca E. et al "Valutazione clinica e strumentale sull'efficacia di una nuova formulazione depigmentante" Dermakos. Nov 2017: 51-53