INTEGRATED APPROACH TO AESTHETIC MEDICINE.
RELIFE believes in a comprehensive approach to Aesthetic Medicine. RELIFE integrated approach arises from daily practice needs and by using a process of conscious innovation it provides Aesthetic Healthcare Professionals with effective and professional technologies which they can use to address their patients aesthetic needs. At RELIFE we understand that an integrated approach allows physicians to treat their patients aesthetic desires whilst maintaining their own unique look and improving their self confidence and a positive outlook. 
Our product range is made up of 5 different categories and leverages on 5 therapeutic areas, the 5R: REshape (facial curves and lines), REstore (face volumes); REsurface (facial skin); REboost (skin revitilisation); REtone (skin tone).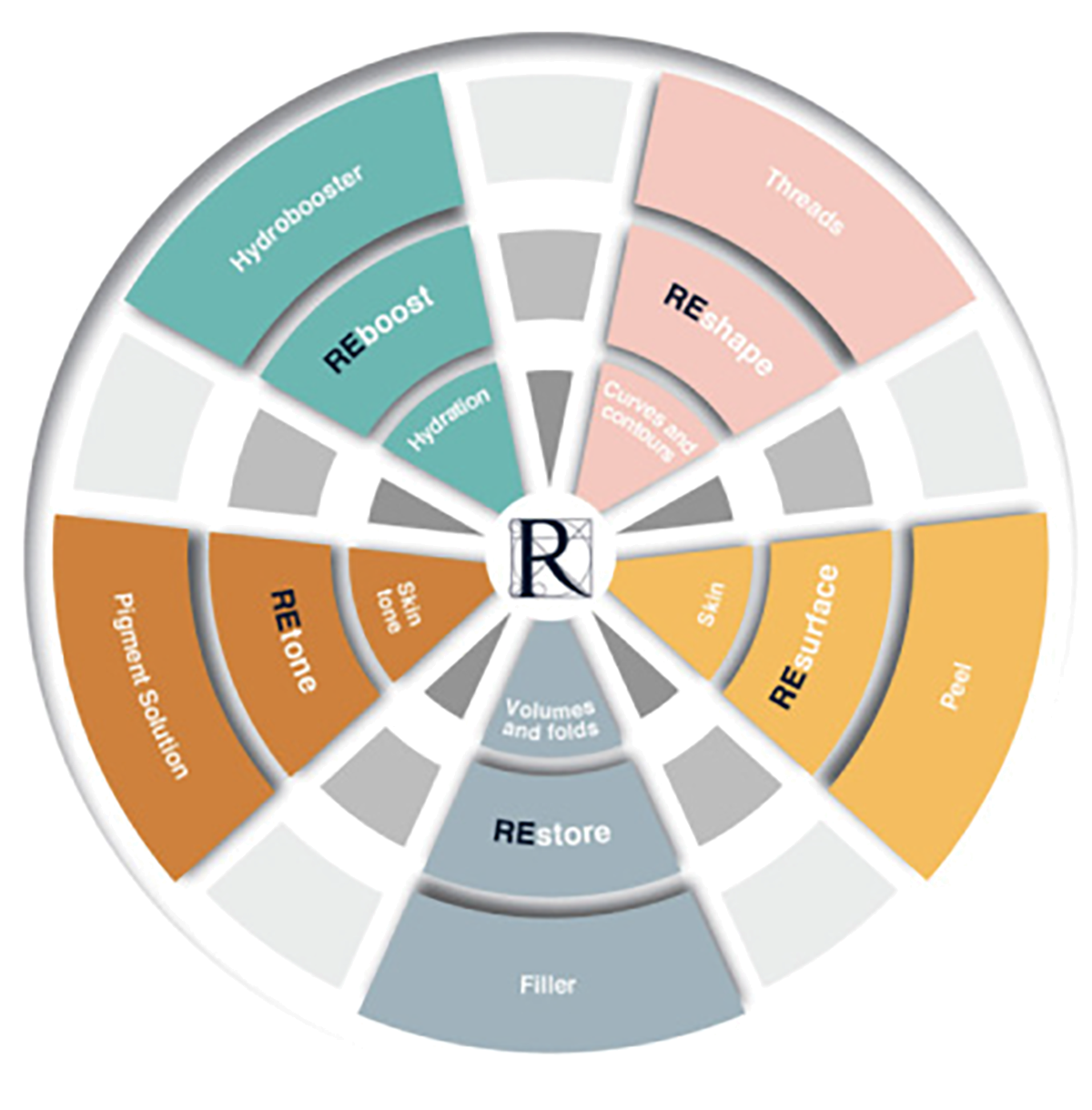 IR-WEB-72-2021 IE21065   |   Date of Use October 2021