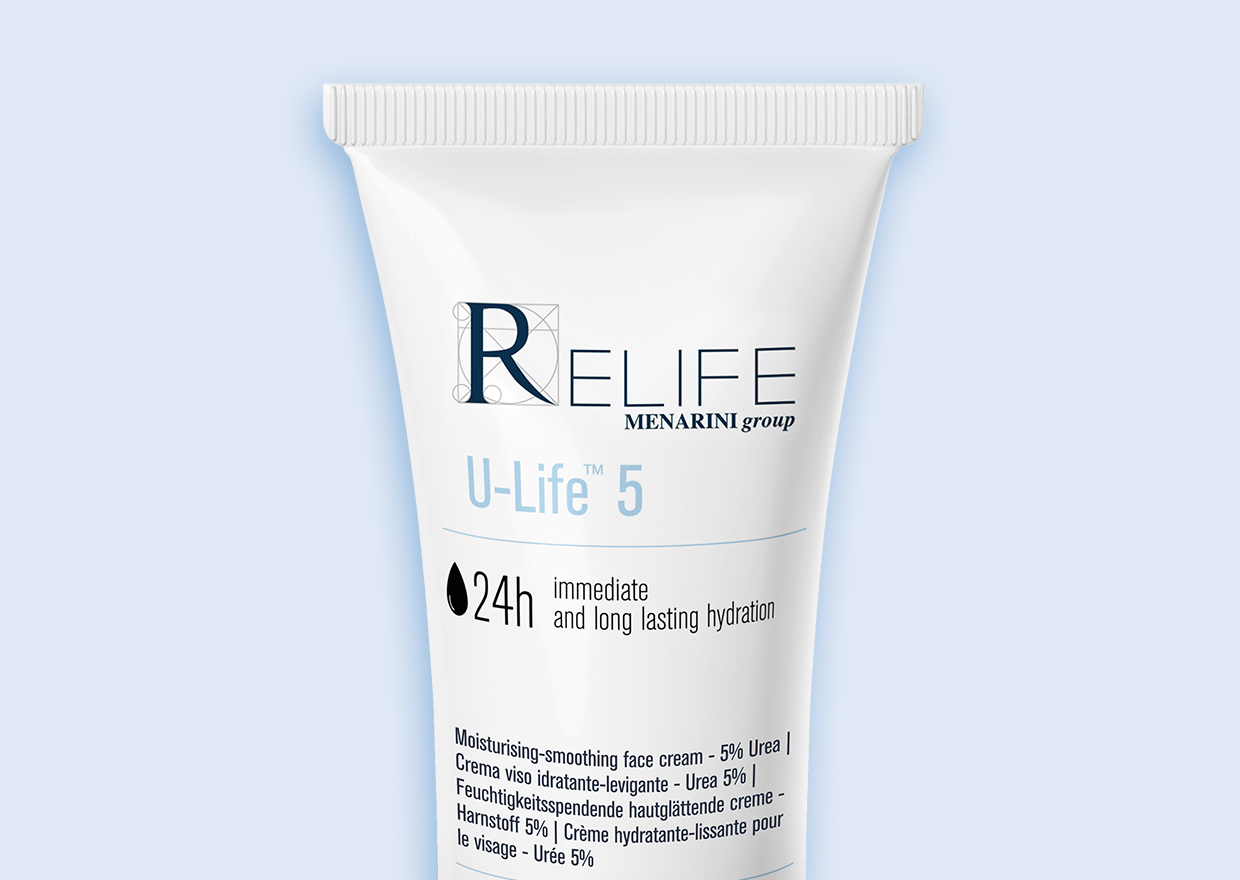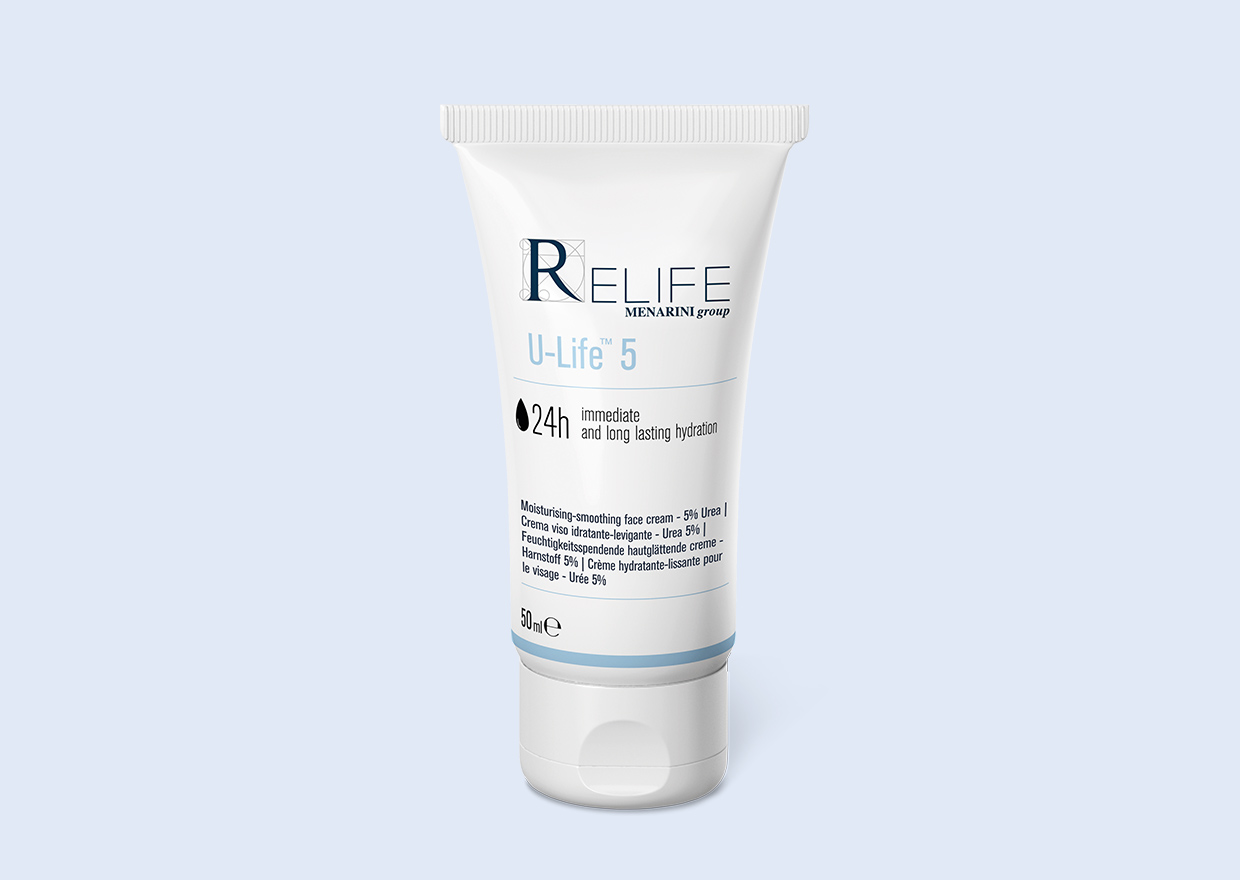 U-Life 5 a MOISTURISING – SMOOTHING FACE CREAM with 24 hour hydration.
A combination of ingredients specifically for dry skin on the face.
U-Life 5 is a product of the U-Life range, a complete line of products with hydrating and keratolytic action for the management of dry, very dry, rough and cracked skin for specific areas of the body. U-Life 5 (5% Urea) moisturising – smoothing face cream. It helps with dry facial skin thanks to:
Urea Concentration
Urea 5% (moisturising)
Additional specifically selected ingredients
• Glycolic acid (exfoliating, regenerating, smoothing)
• Beeswax (contributes to the reconstruction of the lipid barrier and restoration of its physiological function)
• Aloe Vera (soothing)
Do not apply to inflamed or grazed skin. For external use only. Avoid contact with the eyes.
U-Life™ Range
DRY & ROUGH SKIN UNDER CONTROL, FROM HEAD TO TOE